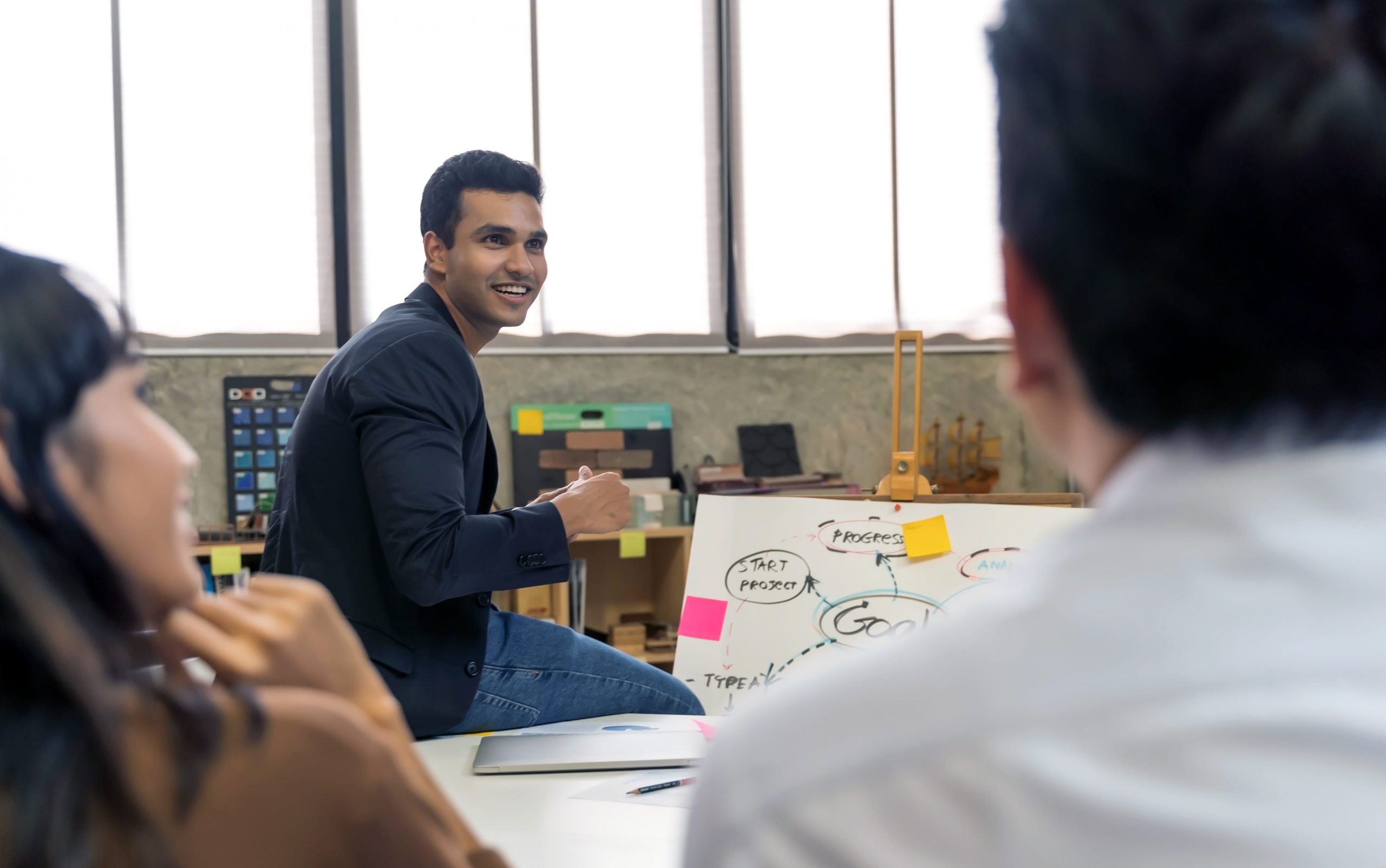 Change Management Pathway
Our Change Management Pathway is suited to people who are naturally curious – big picture thinkers who aren't afraid to challenge the status quo. If you enjoy organising, whether that's information or people, and you like to influence thinking and the way things are done, this route could be a good match for you. Roles in this area include:
Business Analyst (Bristol, Norwich or York) – our Business Analysts capture requirements to drive solutions to meet customers' needs while being able to explain complex concepts and problems in a simple way. They analyse and evaluate business opportunities and identify areas for improvement. They also champion the use of technology to improve how we do things for our customers and colleagues.
Project Manager (Bristol, Norwich or York) – our Project Managers are the experts in organising – both themselves and others! They're comfortable taking the lead in group situations and making sure that everyone is heard, ensuring things get done in the right way, and on time.
Cloud Architect (Norwich) – our Cloud Architects love learning new technology and help the business adopt and leverage the latest innovative Cloud technologies, from serverless and containers to artificial intelligence and machine learning. They support business innovation with proof of concepts and providing them with consulting, training, education and governance while designing new Cloud platform services to further evolve Aviva's strategic Cloud platforms.
Software Asset Management Specialist (Norwich) – our Asset Management team plays an essential role, managing the software that we use across all Aviva devices. They ensure compliance with our high standards and that all risk is appropriately managed and mitigated. You could find yourself looking after a major vendor or a specific function, but we can guarantee, you will find no two days the same.
Cyber Governance and Risk Analyst (Bristol) – Cyber security is a crucial and high-profile activity at Aviva. If you join us in this role, you'll get a strong foundation in cyber security expertise. You'll be working in one of our key teams making sure we keep our customers safe from cyber threats, working with risk analysis teams to help unveil what we're doing well, and to make recommendations for change. You'll need to be a confident communicator who loves using data and analysis to make decisions.
To join us in any of these roles you will:
Already have a degree, in any subject, or you will be graduating this academic year (2022)
Have at least five GCSEs or Scottish National 5s at A*-C or 9-4 grade (or equivalent), including English and Maths
Ideally have coding knowledge or experience if applying for a Cloud Architect role, although this is by no means essential
Be a force for change and improvement – whether it's through your studies, your work experience or your outside interests, we'll want to see how you've helped make things better
You'll also be a confident communicator with a love of learning and a commitment to continually developing yourself. And it goes without saying that we'll be looking to see that you have a genuine interest in technology.